Hospice Program
When a patient enters hospice care, they deserve the ultimate in dignity, care, and comfort. We understand. As a leading protective hygiene brand in home healthcare, we offer the support you need to care for your patients. With Prevail® protective hygiene products, hospice-specific tools and resources, and clinical support, we can help you provide better care for your patients while still managing costs.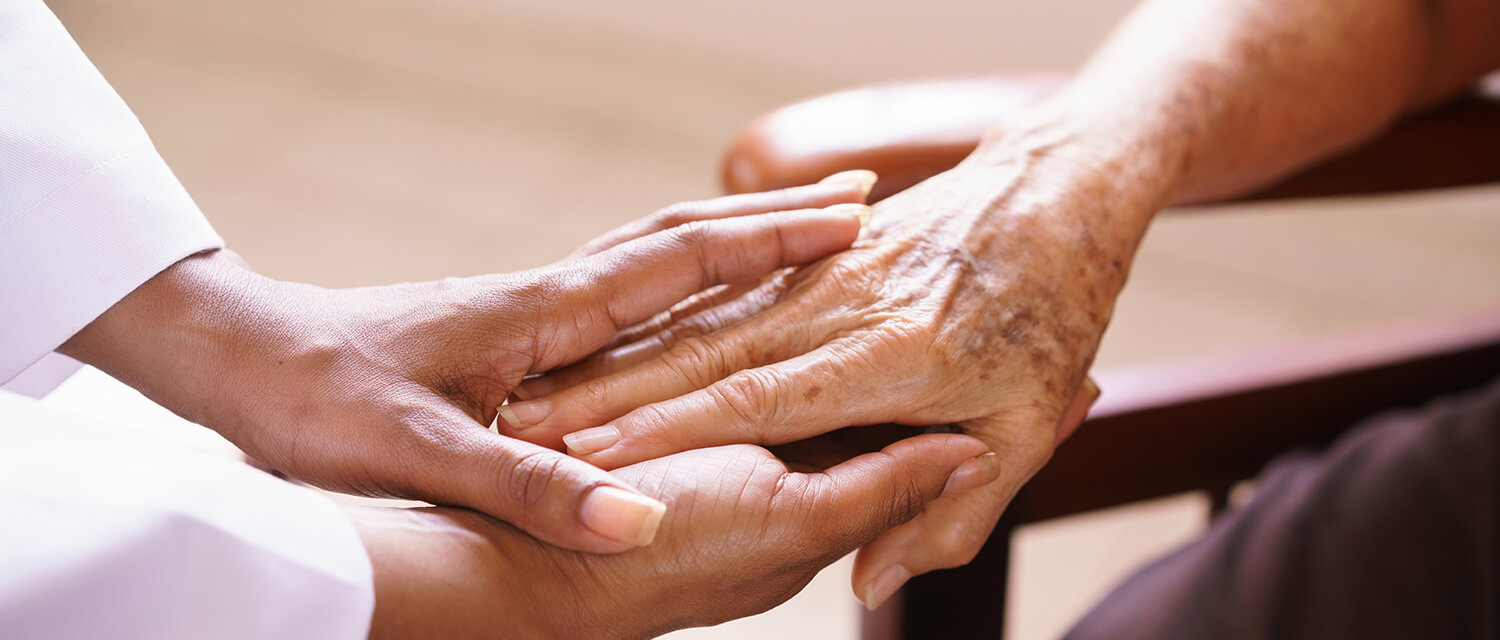 By partnering with Prevail's Hospice Program you'll gain access to:
Formulary Review & Utilization Recommendation
Prevail offers the choices you need, while also allowing you to keep a tight formulary. This process is more efficient for your staff, while still enhancing customer experience and managing costs.
Webinar Training & Education
Our eNurse team hosts live webinars to accommodate your staff's busy scheduled. All staff members must attend at least one of our 45-minute webinars to review the new formulary, understand how to use the assessment tools for proper product selection, and become familiar with the utilization expectations set by your hospice agency.
Live In-Servicing & Training by First Quality® team members
If your staff needs additional support, our clinical team can schedule a live in-service session to review the benefits of the upgraded product line and continue education about your formulary and the assessment and selection process.
Support and Resources
In addition to our product line, Prevail has a full support team available to help you provide the best care to your patients. Reach out to one of our 24/7 eNurses™ for more information. If your patients and their families have questions as well, point them to Prevail.com to ask questions, or contact our eNurse team by phone or live chat. We're here to partner with you in managing your patients' end-of-life care with expertise, compassion, and dignity.
Downloadable Materials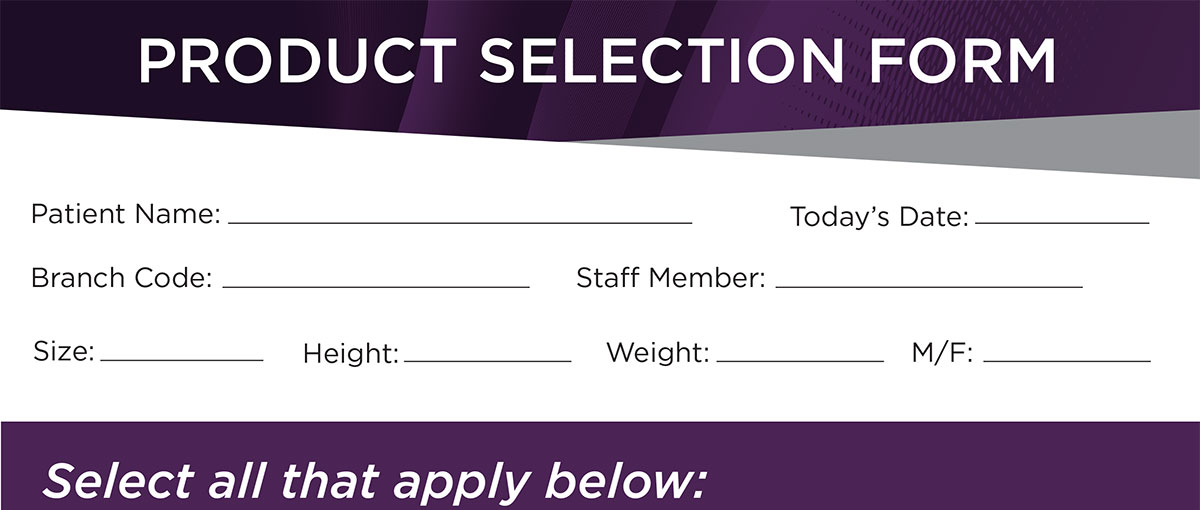 Product selection form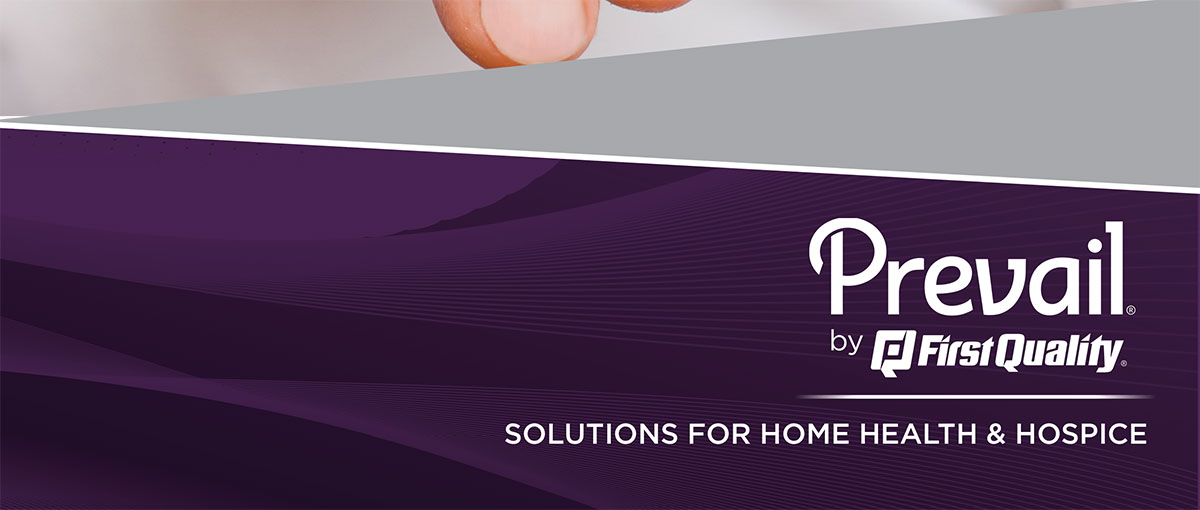 Hospice program brochure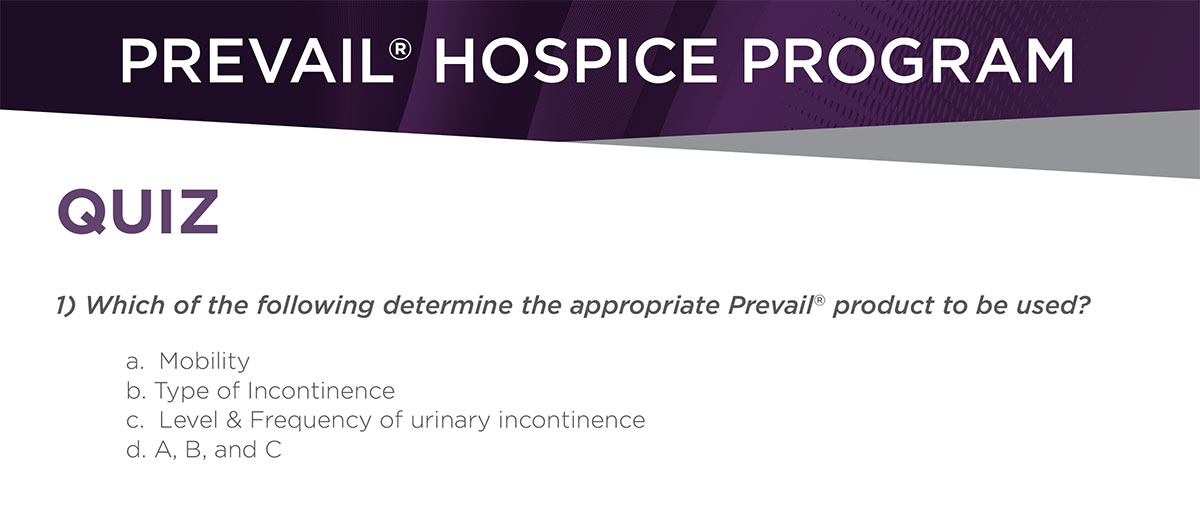 Hospice program quiz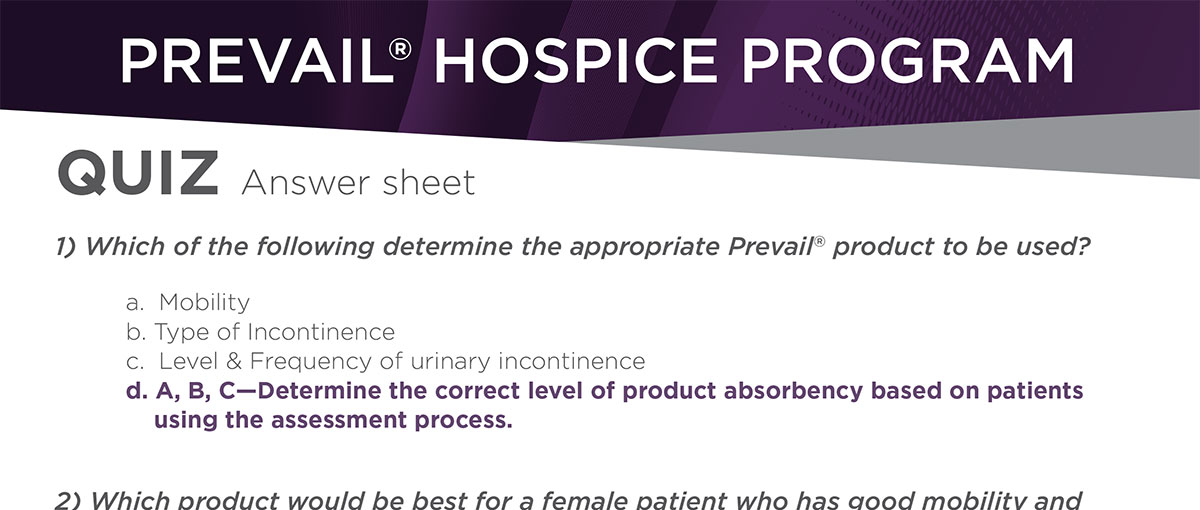 Hospice program quiz answers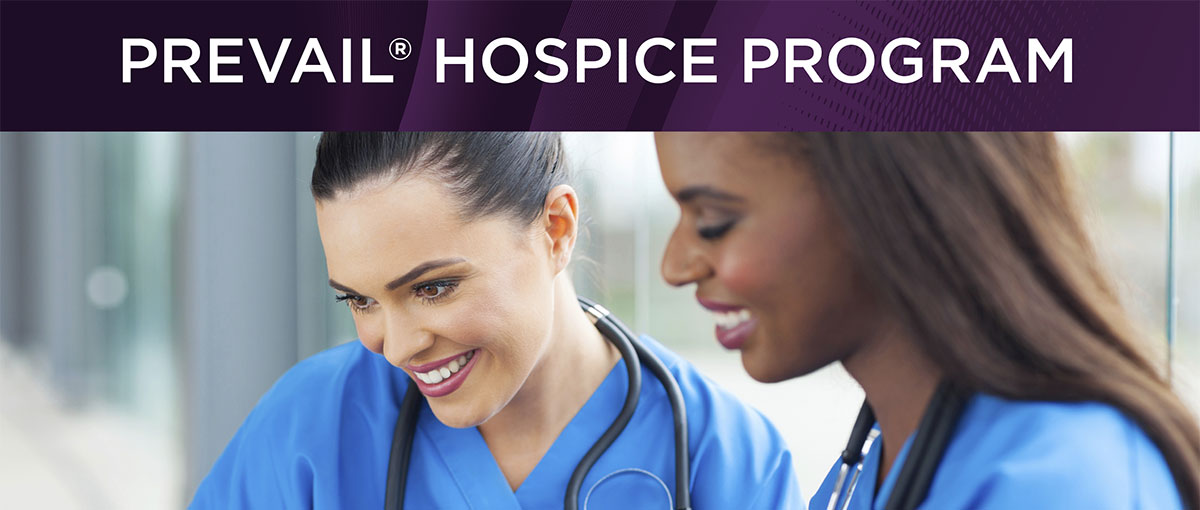 Hospice program webinar flyer
ASK A PREVAIL ENURSE™
Get around-the-clock support from expert nurses.
Contact Customer Service
Our team of experts is ready to help.