Resident Discharge
The Resident Discharge Program helps Skilled Nursing Facilities fulfill new regulations for discharge and provide residents with the tools they need to transition home and help prevent readmissions. On behalf of your facility, we provide a custom-branded resident discharge website with educational video and take-home information to help residents transition comfortably from your facility to their home. We also include educational worksheets and checklists help them avoid common causes of readmission, such as falls, skin irritations, and infections.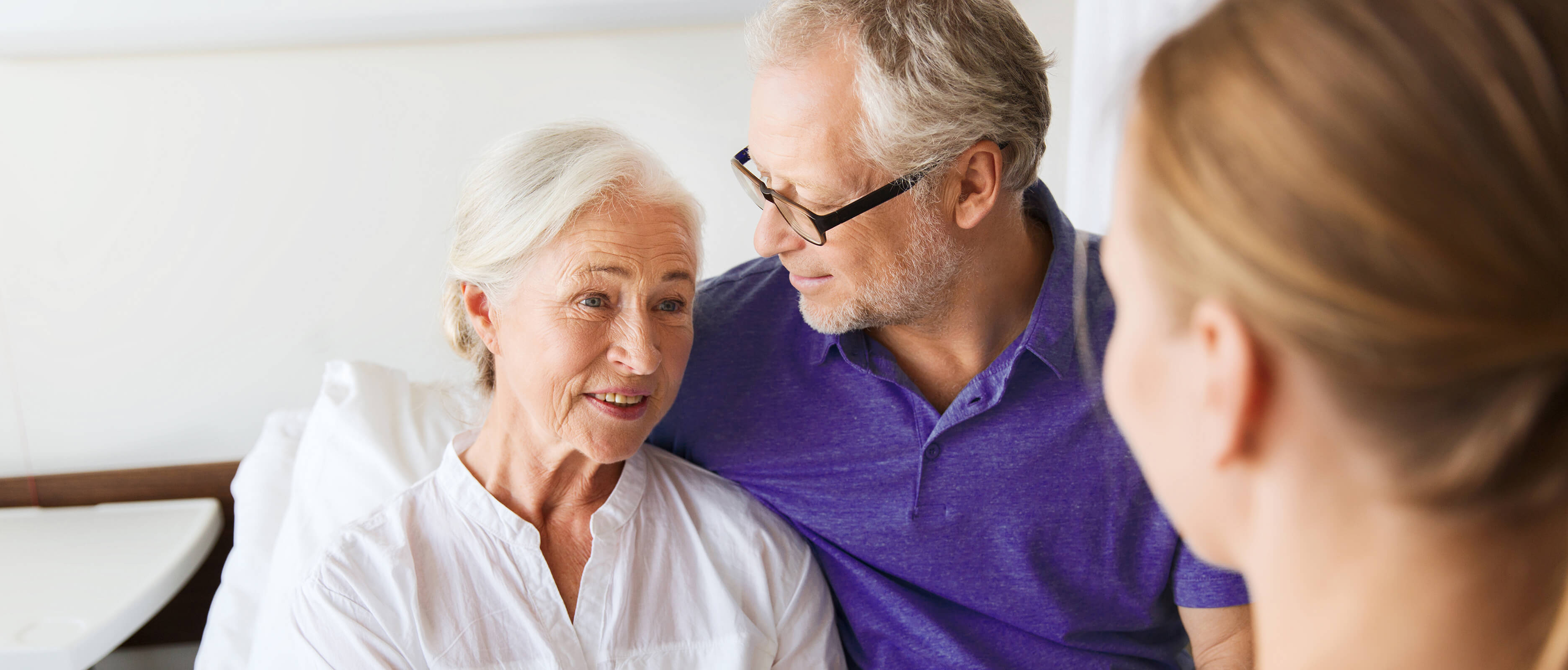 Your Educational Discharge Video
The Resident Discharge video guides a departing resident through the transition process from your facility to their home. The video coaches viewers on how to prevent falls, infections, and other common issues that could lead to readmission. Residents can access this video on your custom-branded landing page and all information is presented as valuable information directly from your facility.
Custom Branded Website
We help you create a customized website which will live at ResidentDischarge.com/yourfacilityname. On this site, your residents will have access to even more information about transitioning home, and they'll still be able to view the educational video and share it with their caregiver once they depart your facility.
Take Home Education
The Going Home pocket folder contains helpful tips, checklists, and note-taking areas to ease the transition home for your residents and their loved ones. Your facility will have its own company insert containing important contact information and a link to your custom-branded Resident Discharge website.
Rely on Prevail
Providing the best care is in our DNA. That's why we're focused not only on creating the best products, but also the best tools and programs to help you provide the most comprehensive care for your residents. To get more information on our Resident Discharge Program, talk to a Prevail® eNurse™ and lean why it's a win-win when you partner with Prevail for your healthcare services.
Downloadable Materials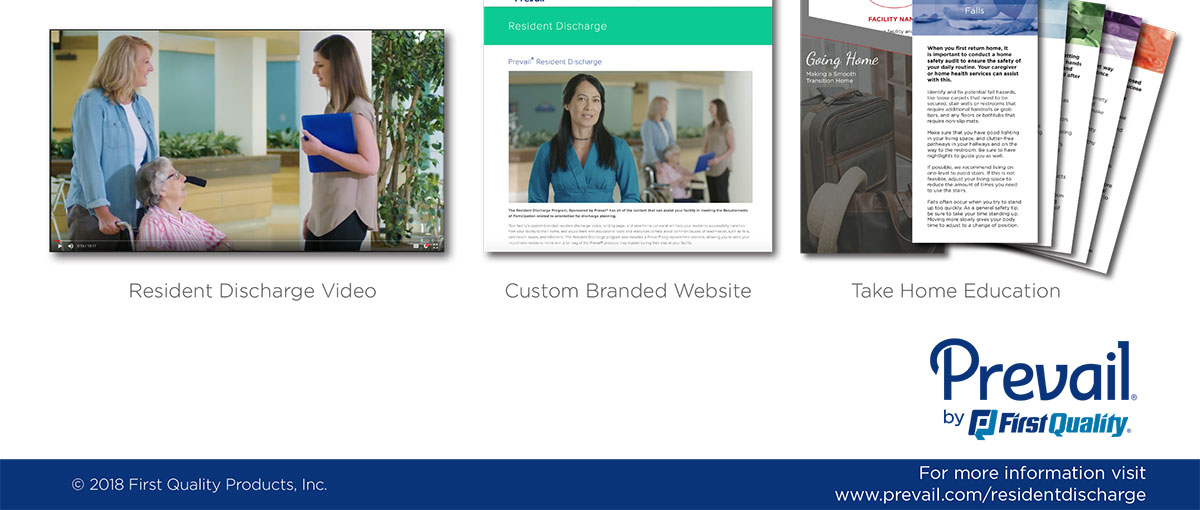 Welcome flyer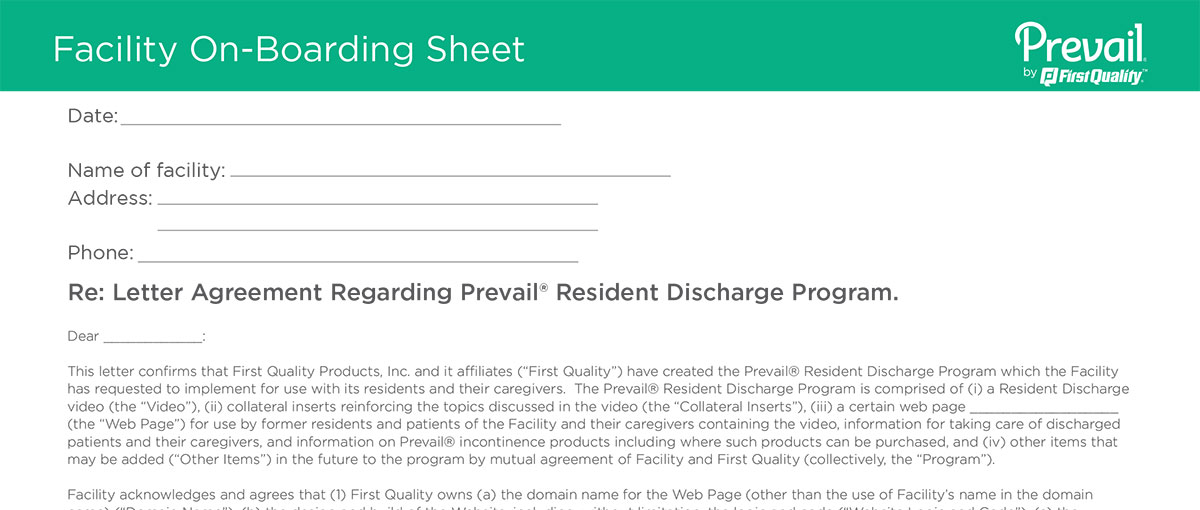 Facility legal form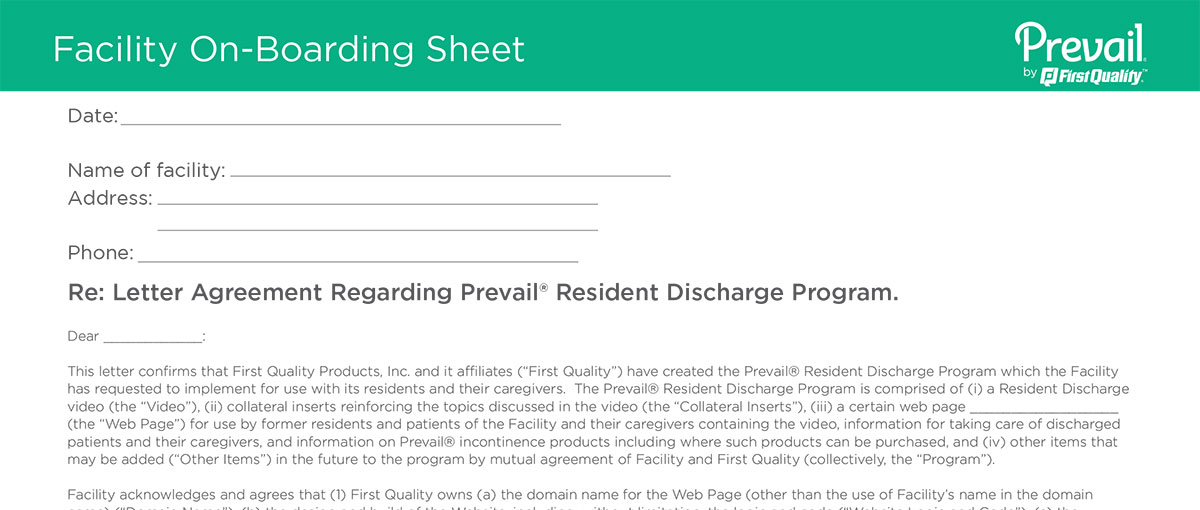 Facility on-boarding sheet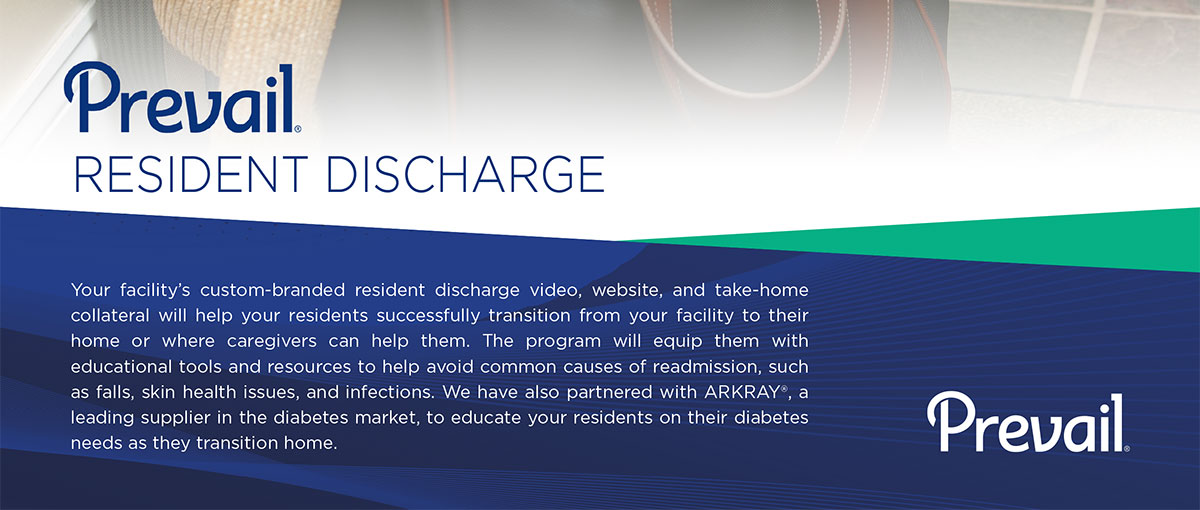 Resident discharge flyer
ASK A PREVAIL ENURSE™
Get around-the-clock support from expert nurses.
Contact Customer Service
Our team of experts is ready to help.